The Chicago White Sox got help from an unlikely source for a final win on Saturday.
With the game tied 1–1, Detroit Tigers reliever José Cisnero loaded the bases in the bottom of the tenth, and Tim Anderson came to the plate.
Cisnero fired a 96.4 mph fastball that was up and in and apparently too hot for catcher Eric Haase to handle.
CLICK HERE FOR MORE SPORTS COVERAGE ON FOXNEWS.COM
The ball bounced off home plate umpire Cory Blaser's face mask and headed toward the Tigers' circle on the third-base side.
Haase had no idea where the ball was when Blaser hit the ground. Cisnero ran for the ball, but Yoan Moncada perfectly read the wild pitch and scored the winning run.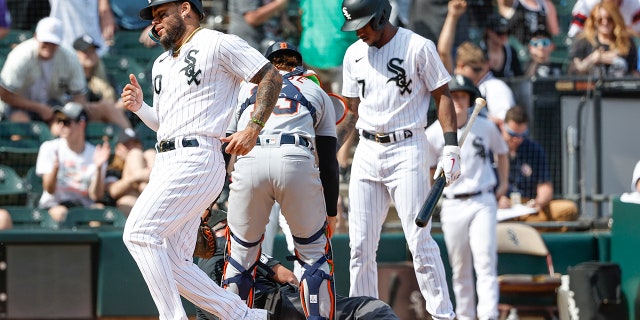 Even after the winning run came to score, there was still some confusion on the field, even among the victorious White Sox.
STEPHEN STRASBURG OF THE NATIONALS, WHO ONCE SIGNED A RECORD CONTRACT, HAS 'SEVERE NERVE DAMAGE': REPORT
Blaser was watched by several coaches, but walked off the field on his own.
In more good news for Chicago, Liam Hendriks recorded his first strikeout since returning from his non-Hodgkin lymphoma diagnosis.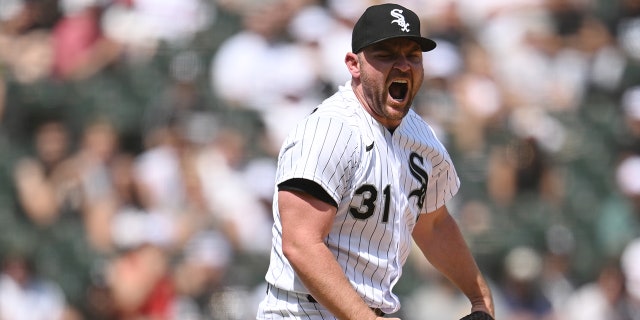 CLICK HERE TO GET THE FOX NEWS APP
Since starting 7-21, the White Sox have gone 18-14 in their last 32 games. His record is 25-35, but things aren't looking as bad as they did in the first month of the season. Detroit fell to 26-30 and is four games behind the Minnesota Twins 31-27 for the AL Central lead.