Vince McMahon's retirement from World Wrestling Entertainment didn't last that long, but there's a chance his WWE ownership won't last much longer either.
Following McMahon's return to the sports entertainment company, rumors began that McMahon is on a search to sell it. One of his biggest superstars says WWE is a hot commodity if it's officially on sale.
Dwayne Johnson, who in the world of wrestling may be better known as "The Rock," gave his own speech about the brand and why people should take advantage of the opportunity.
"I can tell you this: I can tell you that it's an exciting brand. It's a brand that I've been lucky enough to have tremendous success for decades, and also for your viewers here who may not know it, the lineage runs multi-generational with WWE." the 10-time world champion said on CNBC on Tuesday.
"My grandfather wrestled for Vince McMahon Sr. in the '70s, my father wrestled for Vince McMahon in the '80s, and then I came in with my bad haircut and fanny pack, and I kept wrestling for Vince as well. So I've seen a tremendous success over the years. I think it's a very attractive company and I'm excited. I wish Vince and that company the best."
CNBC noted that Johnson noted that any potential buyer would likely have to leave McMahon in charge, a sentiment Johnson agreed with.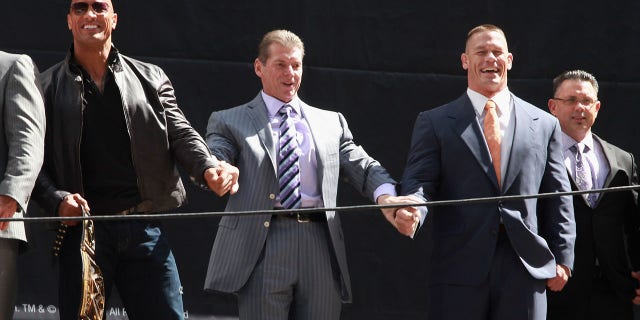 WWE HALL OF FAMER KEVIN NASH MAKES DARK COMMENTS ABOUT HIS SON'S SUDDEN DEATH
"I think the world of professional wrestling and the world of WWE is so unique," he continued. "The fan base is very large and very passionate, and there's nothing like WWE. So I think with the new owners, if there are new owners and acquirers coming in, I think they have to share that same passion. that Vince has for the company and for the world of professional wrestling, which is not always easy to do.
"In a company like this, which has been incredibly successful over the years, a sale, an acquisition could be very complicated. I think there's that unique and added anchor to this, that Vince feels he has to find the right buyer. who still has that passion and that love for this unique world.
WWE's live rights to Raw and SmackDown are a huge source of revenue for the business, and they are set to expire in 2024. McMahon sees now as the right time to sell because of that.
McMahon initially withdrew shortly after allegations of sexual assault and reports that he paid millions in hush money.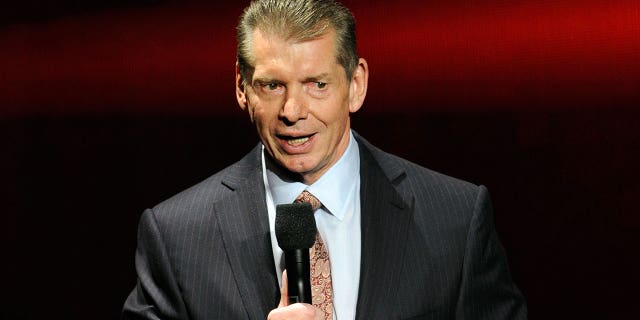 Shortly after McMahon returned to the brand, his daughter, Stephanie, stepped down as the company's president and co-CEO.