Tee Higgins and Buffalo Bills safety Damar Hamlin will probably be together forever for all the wrong reasons.
The Cincinnati Bengals wide receiver was the player whom Hamlin tackled just before going into cardiac arrest and collapsing on the field during their Monday night game on January 2 in Cincinnati. Hamlin received CPR in the field before being taken by ambulance to a nearby hospital. The game was suspended.
Medical experts believe that when the two initiated contact, Hamlin was suffering from commotio cordis. In the final days after the event, Higgins' teammate Tyler Boyd said he and Higgins got down to business with Hamlin with some friendly trash talk before the game.
CLICK HERE FOR MORE SPORTS COVERAGE ON FOXNEWS.COM
All three have been to Boyd's annual boys' summer camp, and now Higgins hopes to potentially meet with the Buffalo Bills safety before the two teams meet in the divisional round of the playoffs on Sunday. Hamlin won't play.
"I'm pretty sure we're going to chop it up, giggles and giggles, and just be happy to see it." Higgins said Thursdayless than three weeks since the terrifying affair.
Higgins has not spoken to Hamlin since that Monday night, but he kept in touch with Hamlin's family while he was in the hospital.
"Just letting his family do what they have to do with all their loved ones and things like that," Higgins said. "Hopefully I can see him out on the field on Sunday and talk to him."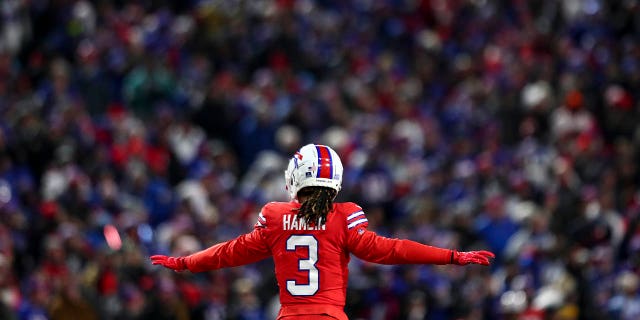 TONY DUNGY TO ATTEND MARCH FOR LIFE, DOUBLED RIGHT EXTREMIST
That Jan. 2 game was ultimately called off, but Higgins said knowing Hamlin is doing better (he was released from the hospital last week) helped him focus more on their upcoming playoff matchup.
"Just another chance to go out there and be who I am, be who we are as a team," Higgins said. "Obviously knowing what happened last time, the whole situation, knowing he's okay now, will help us in the long run."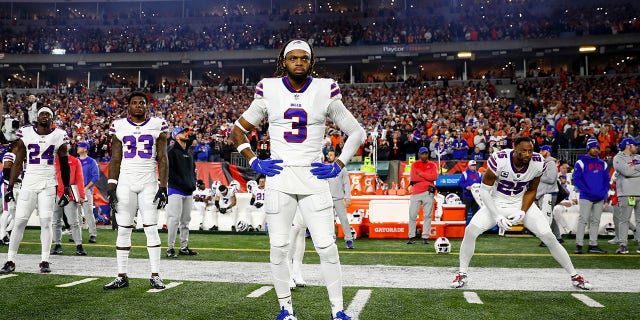 CLICK HERE TO GET THE FOX NEWS APP
The AFC divisional round game between the two teams begins at 3 pm ET on Sunday in Buffalo.