The Golden State Warriors will visit the White House on Tuesday for the first time since Barack Obama was president despite winning two titles under President Donald Trump.
The Warriors will meet with President Biden to celebrate their title last season, an event Stephen Curry said he was "excited" about.
"Excited to celebrate what we did last year," Curry told reporters earlier this week. "It's like the last moment to reflect on the achievement."
CLICK HERE FOR MORE SPORTS COVERAGE ON FOXNEWS.COM
Trump rescinded a Warriors title invite in 2017 after the Warriors guard said he would not make the trip.
"Going to the White House is considered a great honor for a champion team. Stephen Curry is hesitating, so the invitation is withdrawn!" Trump tweeted on September 23, 2017.
That tweet came about three months after the Warriors defeated the Cleveland Cavaliers in five games. Golden State swept Cleveland in the next season's finals, but again did not meet with Trump.
Curry noted that there was a "drama" prior.
"We've all turned a page on what this year really means, but it's a really special honor and, you know, all the drama, what do I call it, that we spent those two years skipping that and all that. So, definitely excited, our families are, and we'll enjoy the moment."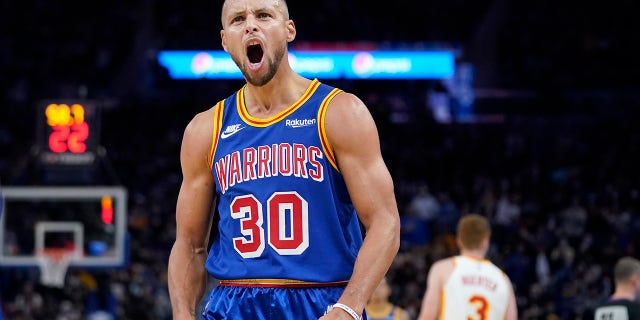 LEBRON JAMES OF THE LAKERS SOUNDS WITHOUT A CALL AT THE END OF REGULATION AGAINST MAVS: 'THAT M— IS DECLARING'
In lieu of a visit to the White House, the team met with a local youth group at a private event.
Neither the Toronto Raptors nor the Los Angeles Lakers, winners of the 2019 and 2020 NBA Finals, visited the White House to commemorate their titles, but the Milwaukee Bucks did to visit President Biden in November 2021.
The last championship team to visit Trump was the 2019 Washington Nationals, five days after their World Series win over the Houston Astros. The pandemic made visits more difficult, and by the time restrictions began to be lifted, Biden had taken office.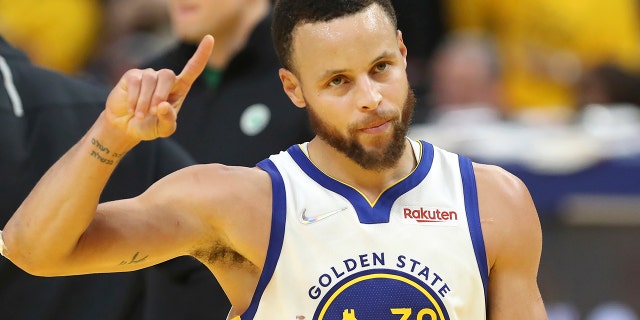 CLICK HERE TO GET THE FOX NEWS APP
The Warriors will face the Washington Wizards the day before the visit.