TO soccer fan was seriously injured over the weekend after being stabbed during a violent fight that broke out in the stands of Levi's Stadium during a CONCACAF Gold Cup match between Mexico and Qatar.
The Santa Clara Police Department issued a statement Monday requesting any information related to the stabbing in Levi's Stadium on Sunday night which resulted in the hospitalization of a man with an apparent stab wound.
According to police, officers responded to reports of an "active fight" that broke out near the end of Mexico's 1-0 loss to Qatar. Once on the scene, police found a male victim with a visible wound to the "upper clavicle area."
UEFA REMOVES THE SPANISH CLUB OSASUNA FROM THE EUROPA CONFERENCE LEAGUE DUE TO FORMER CLUB OFFICIALS FIXING MATCHES
Police described the man's injury as "critical".
Graphic video shared online appeared to show the victim bleeding profusely from the wound as officers approached the scene.
"Based on witness statements and video footage, SCPD detectives discovered that the victim was stabbed near the upper clavicle area with a knife during an altercation with the suspect," the press release read.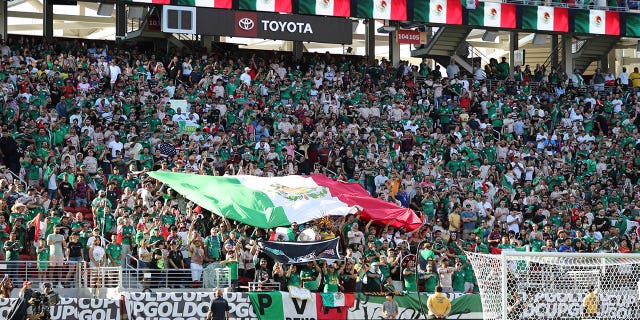 CLICK HERE FOR MORE SPORTS COVERAGE ON FOXNEWS.COM
"The suspect fled the scene. With this information, detectives identified a suspect and a person of interest involved in the stabbing."
Police released descriptions and images of the suspect and person of interest.
CLICK HERE TO GET THE FOX NEWS APP
The fight appeared to occur in a section of Mexico's supporters.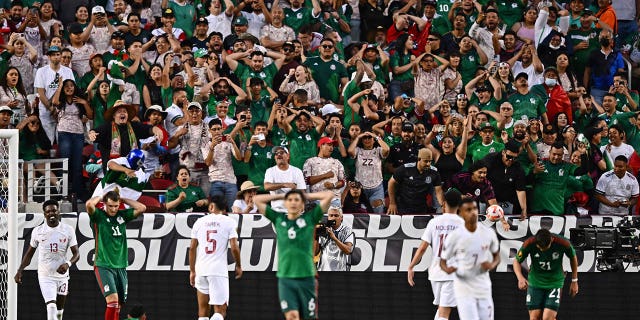 The Mexican Soccer Federation issued a statement on Tuesday to "strongly condemn these acts of violence" and offered to work with local authorities to prevent such events in the future.
Associated Press contributed to this report.