PETA calls on the University of Georgia to be "a winner not only in football but also in its treatment of" animals.
In the wake of his second straight National Championship, the animal rights organization wants the school to immediately stop using its live mascot, an English bulldog named Uga.
The group claims that the school's use of Uga "drives demand for breeds with respiratory issues (BIB)" such as pugs, boxers, and English and French bulldogs.
CLICK HERE FOR MORE SPORTS COVERAGE ON FOXNEWS.COM
"As a back-to-back national champion, can't UGA find it in its heart to honestly examine the impact of its deformed dog promotion and call time on its outdated live animal mascot program?" PETA Executive Vice President Tracy Reiman said in a statement obtained by Fox News Digital. "PETA asks (University of Georgia President) Jere Morehead to be a peach and replace poor Uga with a human mascot who can support the team in a winning way."
english and french bulldogs they are prone to respiratory problems due to their flat faces and some live with brachycephalic syndrome. BIB breeding is prohibited in some countries.
But the school doesn't seem to have any plans to break up with its beloved mascot.
"We are proud of our beloved mascot and grateful for the excellent care provided by Uga's devoted owners, the Seiler family," Georgia athletic director Josh Brooks said in a statement to Fox News Digital.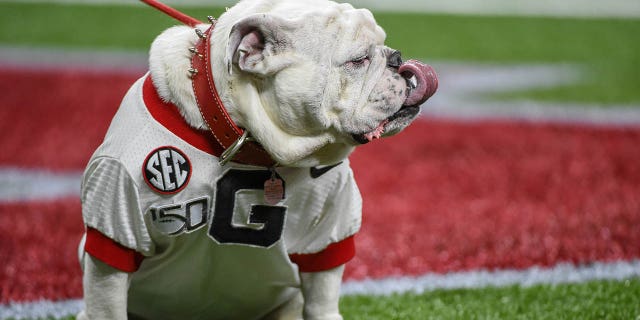 GEORGIA PLAYERS EAT ON THE SIDELINE DURING TCU ROAD
PETA also criticized the National Dog Show, calling the show "embarrassing" and saying the misshapen faces of the dogs are "nothing to celebrate."
"PETA, whose tagline reads, in part, 'animals are not ours for entertainment' and which opposes speciesism, a human supremacist worldview, notes that Uga is a sentient living being, not a toy to play with." being brought to chaos in soccer stadiums across the country and jogged in front of dozens of screaming fans," PETA wrote in an email to Fox News Digital.
The organization also wrote to the school in 2019.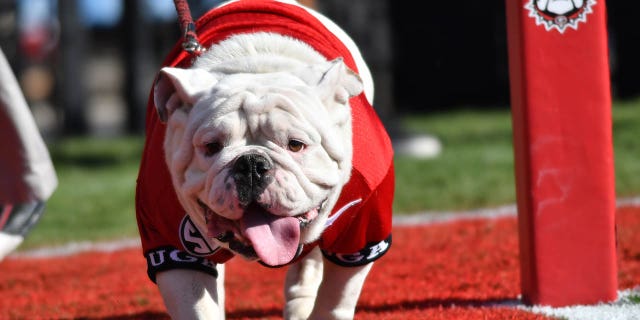 CLICK HERE TO GET THE FOX NEWS APP
Georgia defeated TCU on Monday, 65-7.
There have been 10 "Ugas" since the mascot was first introduced in 1956, each descending from the original. The newest is usually the child of the predecessor.