Aaron Rodgers walked into the tunnel at Lambeau Field on Sunday night after the Packers lost their regular season finale and were knocked out of the playoffs.
Rodgers left the field in sentimental fashion, hugging his former teammate Randall Cobb.
"It might be time to step away," Rodgers said after last week's game.
Last offseason, Rodgers made no commitment to return to Green Bay or retire. But, after a summer filled with trade heists with the front office, the four-time NFL MVP has agreed to a three-year, $150 million contract extension with the Packers.
CLICK HERE FOR MORE SPORTS COVERAGE ON FOXNEWS.COM
Packers general manager Brian Gutekunst mentioned that massive contract when asked about the potential impact Rodgers' decision will have on the team's offseason.
"We made a big commitment to him last offseason," Gutekunst told reporters on Friday. "As we did that, it certainly wasn't just for this year. He's going to take his time. Communication will be pretty constant as we go along."
NFL LEGEND COMPARES RETIREMENT TO DEATH WHEN TALKING ABOUT AARON RODGERS POSSIBLY LEAVING
Gutekunst acknowledged that the 39-year-old quarterback needs time to process things.
"We've had great conversations like we always do," he said of Rodgers' timeline. "I really respect the process that he goes through after the season. He's been doing this for a long time. What he goes through in the offseason to prepare for a season is significant, and I understand the decision he has to make about whether he wants to go through it. So I've always tried to give him that time."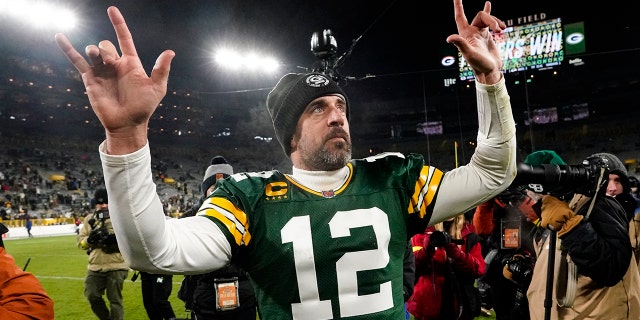 This offseason presents a different set of circumstances for Rodgers and the Packers. Third-year quarterback Jordan Love gained more experience, starting in place of an injured Rodgers in Week 12.
Love passed for 113 yards and a touchdown in that game against the then-unbeaten Philadelphia Eagles. Gutekunst expressed his confidence in the former first-round pick's progress.
"I definitely think he's ready to play," Gutekunst said of Love. "I think he feels that way. I think he's anxious. But at the same time, we're going to do what's best for the Green Bay Packers and what gives us the best chance to win in the future."
AARON RODGERS DENIES JERSEY SWAP AFTER LOSS TO LIONS, RETIREMENT SPECULATION BEGINS
But Gutekunst toned down suggestions that Love would put the Packers in a better position to win in 2023 than Rodgers.
"You're talking about a four-time MVP, right?" Gutekunst said. "We're very excited about Jordan and where he's at, there's no question about it. But Jordan never played a 16-game or 17-game season, he's been through all the stuff. It's no different than when we moved from Brett to Aaron, right? That It's kind of hard to say. At the same time, where Aaron is, the level he's at, there aren't many teams I wouldn't give the best chance to win."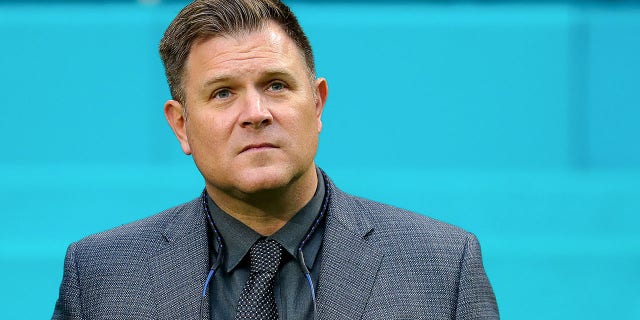 Packers head coach Matt LaFleur previously expressed interest in having Rodgers under center next season.
While the Packers await Rodgers' decision, the organization will soon have to decide whether to accept Love's fifth-year option.
CLICK HERE TO GET THE FOX NEWS APP
Asked if he thinks Rodgers and Love can co-exist next season, Gutekunst replied: "Sure. But those guys work well together in the bedroom."