Stewart-Haas Racing was hit with NASCAR's biggest penalty on Wednesday after discovering that Chase Briscoe was driving a car with a counterfeit part at Monday's Coca-Cola 600.
the racing team will face severe punishment for the L3-level violation, including the loss of 120 points in both the owner and driver standings and a $250,000 fine, according to NASCAR.com.
"On post-race inspection here at the R&D Center, we found that the No. 14 car had a NACA duct in the engine panel that was not compliant with the regulations. It is a counterfeit part and it is an L3 penalty which he imposed himself on the team." NASCAR senior vice president of competition Elton Sawyer told the website.
CHASE ELLIOTT SUSPENDED AFTER NASCAR INVESTIGATION FINDS THEY INTENTIONALLY CRASHED INTO DENNY HAMLIN
"This is a severe penalty. We don't take it lightly. We did a lot of research, we did a lot of work, we scanned the parts to make sure what we thought was correct and after all the work that was done behind the scenes, again, it went up to one level to be an L3 penalty."
In addition to losing regular season points and the fine, the racing team also received 25 playoff points and suspended crew chief John Klausmeier for six races, FOX Sports' Bob Pockrass reported.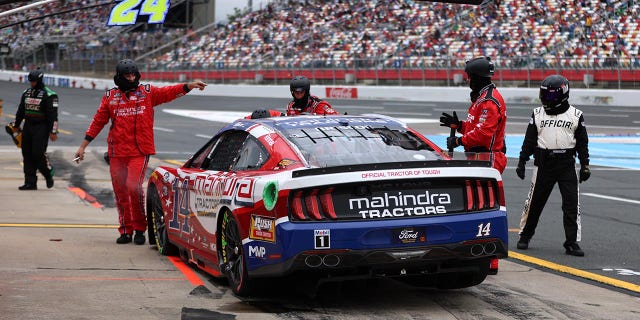 CLICK HERE FOR MORE SPORTS COVERAGE ON FOXNEWS.COM
Stewart-Haas Racing chief of competition Greg Zipadelli suggested in a statement Wednesday that the part that was placed on Briscoe's car was a mistake.
"We had a quality control glitch and a part that never should have been on a car going to the race track ended up in the No. 14 car at Charlotte."
The team does not intend to appeal NASCAR's decision.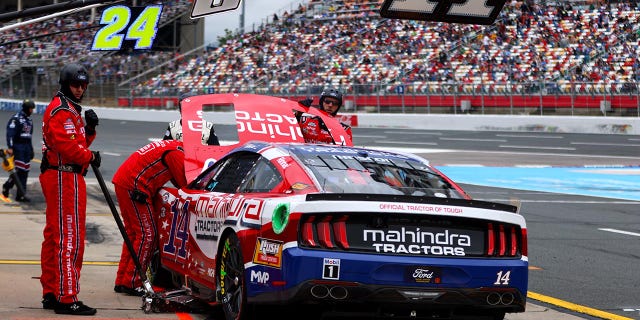 CLICK HERE TO GET THE FOX NEWS APP
"Don't mess with a part from one source," Sawyer told NASCAR.com. "It's just not going to be the culture that we're going to allow."
The penalty moves Briscoe from four points behind the playoff limit to 124 points, according to FOX Sports.