Maria Sakkari entered the Australian Open as the No.6 seed at the tournament and got a bit testy during her match against Diana Shnaider on Tuesday.
Sakkari was upset with Shnaider during the 3-6, 7-5, 6-3 win over his opponent's shouting and shouting during the match. Sakkari complained to the referee about the whole ordeal during the second set.
CLICK HERE FOR MORE SPORTS COVERAGE ON FOXNEWS.COM
"If she yells one more time in my face. No, no, no, no, one more time… she's coming at me. One more time and I'm going to talk to the referee," Sakkari said of the 18-year-old. -old russian.
After the match, Sakkari praised Shnaider and even advised him to turn professional.
CAMILA GIORGI DENIES THE ACCUSATIONS DURING THE AUSTRALIAN OPEN THAT SHE USED FALSE COVID-19 VACCINE DOCUMENTS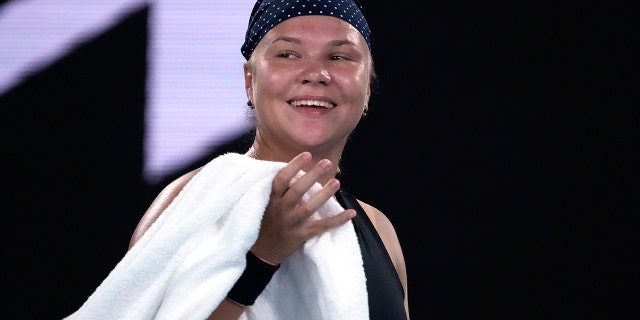 "It was a very high level of both of us. She played an amazing match," he said, via Tennis 365. "She's very young, she's very promising. Maybe she should consider skipping college and turning pro."
"It's never easy going up against someone you've never played before, never seen on tour before. I was a little hesitant. She was hitting really hard, she was playing really aggressive. I know I should have been more aggressive because she was so far from the baseline, running and defending every ball, which is not my game. But I still tried to find ways. I think I'm good at trying to find solutions."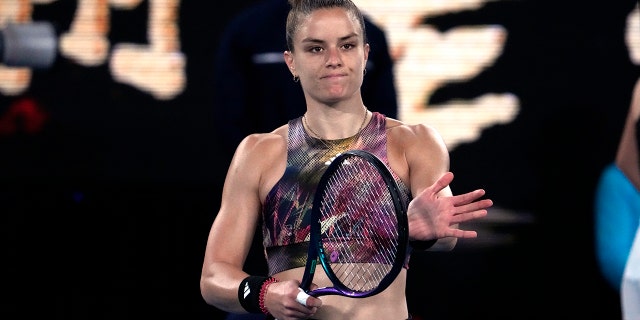 CLICK HERE TO GET THE FOX NEWS APP
Sakkari of Greece will face Zhu Lin of China in the third round.