Ian Poulter, who played for the Ryder Cup Europe team in 2021, appeared to be upset by the lack of birthday wishes on the team's Twitter account.
Poulter turned 47 on Tuesday and his teammate Sergio Garcia turned 43 on Monday. Both golfers left the PGA Tour, opting to play in the Saudi-backed LIV Golf series, which revolutionized the pens in 2022.
Poulter responded to the Ryder Cup Europe Twitter account after a tweet of a video showing Francesco Molinari entering the green from the rough. The tweet read "amazing touch."
CLICK HERE FOR MORE SPORTS COVERAGE ON FOXNEWS.COM
"What really is an 'incredible touch' are the players who also helped build the @RyderCupEurope brand with other players," Poulter wrote. "You can't bring yourself to just say happy birthday. @TheSergioBarcia B'day Yesterday. Unfortunately, this says a lot."
Poulter drew some criticism on Twitter, including from teammate Lee Westwood, but he took it in his stride.
Padraig Harrington chose Poulter to be in the Ryder Cup Europe squad in 2021 along with Garcia and Shane Lowry. Poulter went 1-2 in three games and added one point. The United States won the Ryder Cup.
SEVEN-TIME PGA TOUR WINNER JON RAHM ANTICIPATES 'TENSE' MASTERS CHAMPIONS DINNER AMID GOLF LIV DISPUTE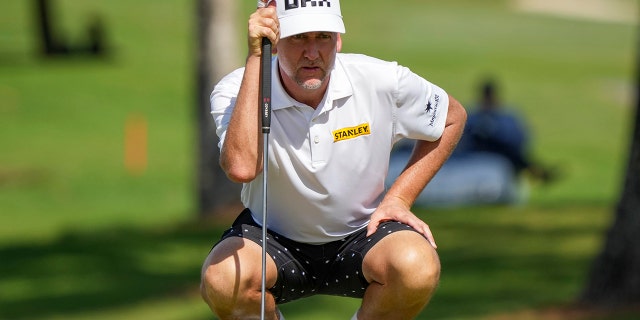 LIV golfers aren't exactly barred from qualifying for the Ryder Cup. Luke Donald could invite European players who joined LIV as his captain, unless eligibility changes strictly before the tournament.
Poulter said in October that he still hoped to play in the Ryder Cup again.
"We can still qualify for the team that I know of," Poulter said, via The Guardian. "Unless we've been told we can't qualify, I'm still ready to play as much as I can and try to make that team."
Earlier this month, Jon Rahm called for golf organizations to come to a uniform decision on the matter.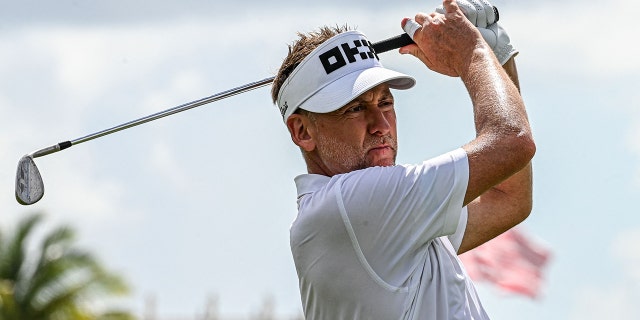 "There are some people who are going to have to make some tough decisions, right? A little bit of that is out of my league. I guess I hope the PGA of America and the European Tour make a decision together. I don't think it would be smart to have a team that allows LIV players and another that doesn't," he said, via CBS Sports.
CLICK HERE TO GET THE FOX NEWS APP
"And on top of that, even if they decide not to be on that side, I think it will give a chance for a lot of great young players to show up and have a chance in Europe, right? It's just going to be a chance for all of them. We saw a team USA's youngest at the last Ryder Cup and they did what they did so I hope these younger guys who have grown up watching the Ryder Cup and seeing their idols do what they do, let's say, gives them energy. team a little either way and we showed up there to win."