Joe Flacco received the go-ahead from New York Jets head coach Robert Saleh to start in the final game of the regular season against the Miami Dolphins on Sunday.
As such, Flacco was seen warming up before the game, making his passes at Hard Rock Stadium, and even had his kids watch from the sidelines.
But while Flacco's sons were excited to see Dad start, he knew his only son, Daniel, was more excited to see another player on the Miami gridiron.
CLICK HERE FOR MORE SPORTS COVERAGE ON FOXNEWS.COM
During the Fox broadcast, a video of Flacco with his sons Daniel, Steven and Francis played, and Daniel was wearing his Tyreek Hill jersey. Fox announcer Joe Davis said that Flacco knew that was going to happen.
"I knew my kids would be excited for me to start, but most of all I knew my son, Daniel, would be excited to wear the Tyreek jersey," Davis said of his trade with Flacco.
JETS TO START JOE FLACCO AGAINST THE DOLPHINS; ZACH WILSON RECEIVES ENDORSEMENT ASSIGNMENT IN WEEK 18
While Daniel had his Hill jersey on, Steven and Francis stayed true to Gang Green, one wearing a Willow Gardner jersey and the other Garrett Wilson. But neither wanted to wear Dad's No. 19.
During warmups, Hill went over to the Flaccos and signed Daniel's jersey. He was also seen taking photos with the children.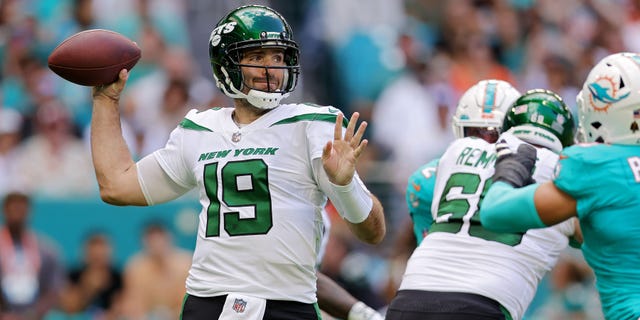 It's a fun parent-child moment that's sure to never be forgotten.
NFL REVEALS FINALISTS FOR HALL OF FAME CLASS OF 2023
Flacco and the Jets had nothing to play for in Week 18 other than to end the season on a high note. Despite a strong start to the season, New York's losing streak continued in Week 17, falling to the Seattle Seahawks to be eliminated from playoff contention.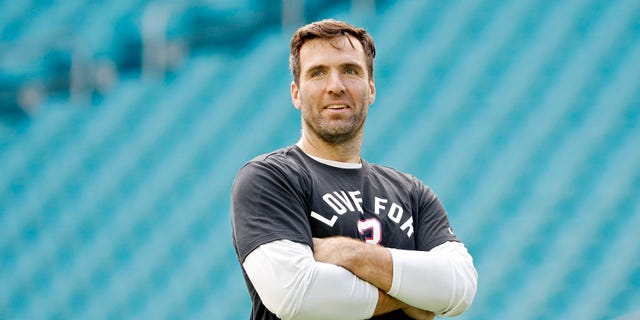 CLICK HERE TO GET THE FOX NEWS APP
However, Flacco entered the game knowing that he could play against Hill and his Dolphins, as they have also struggled recently, losing five straight. Miami needed to win this game and for the New England Patriots to lose just to sneak into the seventh and final spot in the AFC playoffs.