new york jets Defensive tackle Quinnen Williams wants to be a part of the organization "for years to come," especially after seeing the progress the defense has made this season, but the former first-round draft pick is looking for a new deal entering senior year. . of his rookie contract.
During a news conference with reporters on Monday, Williams said his goal is to negotiate a new contract before Voluntary offseason workouts begin – otherwise, it will skip them.
"Everybody knows I'm a team guy, man. Everybody knows I believe in the team and I want to push the team first and stuff like that, but I want to have a contract before the offseason program," he said.
ZACH WILSON ON JETS POTENTIALLY ADDING NEW QB: 'MAKE THAT GUY'S LIFE A HELL'
"I feel like I deserve to sign a contract before the offseason program just because I did everything right on the field and everything right off the field. And just having the organization behind me, just like I'm behind them, to show that They really support me and different things like that is an amazing thing for me."
The Jets drafted Williams out of alabama in 2019 with the third overall pick, but his best season came in 2022 when he recorded 55 tackles, 12 sacks and two forced fumbles.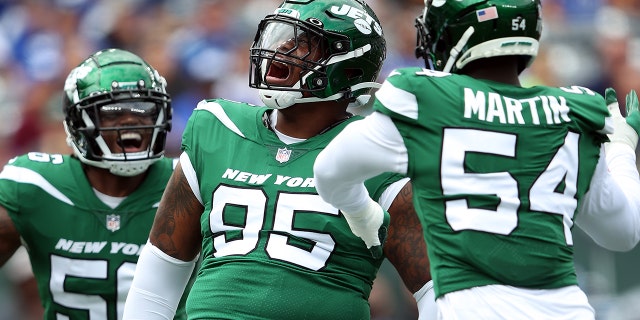 CLICK HERE FOR MORE SPORTS COVERAGE ON FOXNEWS.COM
Williams praised the Jets' defense, adding that his goal is to stay with the organization for "years to come."
"I love this organization. I've been here four years and I've been through ups and downs and I believe in coach [Robert] saleh and what joe [Douglas] continued," he said, adding: "This defense is going to a new level going from last year to the top five this year. I would definitely like to be a part of that for years to come."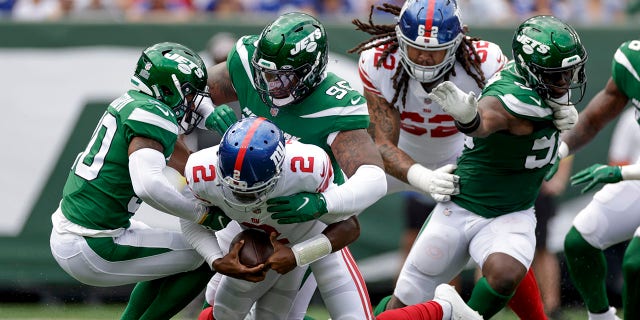 CLICK HERE TO GET THE FOX NEWS APP
When asked if he wanted a contract that would make him the highest-paid in that position, Williams kept it simple.
"I just want to be compensated for who I am. It's not really about how much money I make or how much [little] I do. My agent will take care of all that."