Fans won't get to see John Daly's sweet swing at the 2023 PGA Championship at Oak Hill this week after he officially withdrew from the tournament on Monday due to injury.
The tournament made the announcement via social media on Monday, saying that Daly has been replaced by Stephan Jaeger outside of Germany.
It is unknown what injury prevents Daly from being in New York this week, as he has appeared on the PGA Tour only a few times in recent years.
CLICK HERE FOR MORE SPORTS COVERAGE ON FOXNEWS.COM
Tiger Woods is another former champion who will sit out of camp this year due to ankle surgery.
Daly will usually return to the spotlight during major events, such as the PGA Championship. Since he won it in 1991, Daly has been able to play in the tournament for life.
Daly has played in five non-major tournaments in the last three years on Tour, though he hasn't made a cut since the 2019 Barracuda Championship, which took place in Reno, Nevada. He finished 69 in the field, while Collin Morikawa won it all.
RICKIE FOWLER KNOWS WHAT IT TAKES TO CAPTURE THE MAJOR FIRST AT THE PGA CHAMPIONSHIP NEXT WEEK
Daly, 57, has played on the PGA Tour Champions, which is the senior leg of the tour. He has appeared on that Tour this season in five championships, though his best finish was tied for 38th at The Galleri Classic in March.
Daly has always been a fan favorite, not just for his monstrous tee shots that earned him the nickname "Long John," but for his charismatic personality that is the complete opposite of the traditional golfer.
Indeed, the 1991 PGA Championship was a typical Daly story, as the then-25-year-old entered the course at Crooked Stick Golf Club in Indiana as the ninth substitute after many withdrew from the tournament. Daly wasn't supposed to do much, but he changed people's minds very quickly.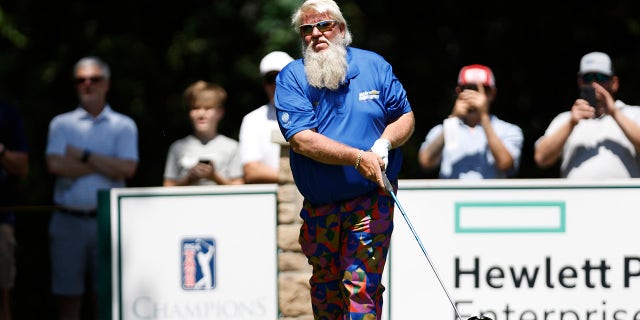 Daly shot 3-under in his first round to tie for eighth in the field. However, a 5-under second round put him in sole possession of first place, and he wouldn't relinquish it at the end of Saturday or Sunday. He was 11-under after a 69 on Saturday, and after shooting 1-under in his final round, he beat Bruce Lietzke by three shots for a tournament total of 12-under.
It wasn't just Daly's first major win, but his first PGA Tour win that made him a household name. He would go on to win the 1995 Open Championship at the Old Course at St. Andrews in Scotland for his second and last major win to date.
Daly's recent scorecards may not be much worth, but his nonchalant character and riveting long backswing remain huge draws for fans here and at home, so he'll certainly be missed.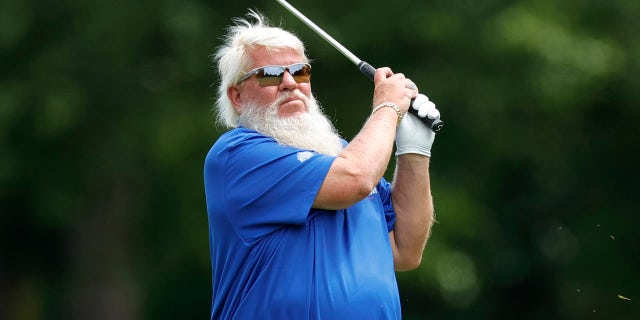 CLICK HERE TO GET THE FOX NEWS APP
Perhaps Daly can recover in time for The Open at Royal Liverpool in July, in which he has an exemption for that 1995 win.