The rivalry between georgia bulldogs and the Tennessee Vols once again took center stage in 2022 when the two top 5 teams met at Sanford Stadium in November.
While the Vols had a rebound season in Josh Heupel's sophomore year in Knoxville, Georgia defeated No. 1 Tennessee 27-13 en route to their second straight national championship.
It was Georgia's sixth straight win over Tennessee and the third for Georgia offensive lineman Tate Ratledge.
DEION SANDERS REACTS TO COMMENTS FROM ANONYMOUS PAC-12 COACH
Ratledge, a junior, was part of the 2021 Georgia team that entered neyland stadium and defeated the Vols, 41-17.
On the "Real Talk Georgia" podcast, Ratledge discussed the two stadiums, giving Neyland the nod as the "best stadium in the SEC" because of its design.
"No offense to Sanford or Georgia fans, but Neyland Stadium is the best stadium in the SEC," Ratledge said. "112,000 and it's a bowl? Right on the river?"
"Imagine if our fans were in that stadium, what a noise it would have been."
CLICK HERE FOR MORE SPORTS COVERAGE ON FOXNEWS.COM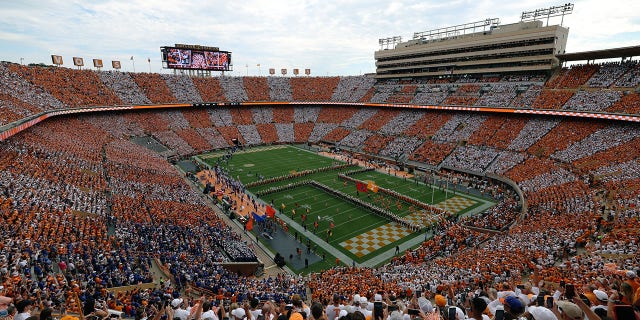 Ratledge focused on Neyland's design compared to Sanford, saying that noise "leaks away" from Sanford due to the fact that the stadium is not a closed arena.
Ratledge took to Twitter on Wednesday to clarify his point.
"The fan part was not directed at our atmosphere or fans," Ratledge posted. "This was strictly about their stadium design."
The Neyland Stadium has a capacity of 101,915 fans, while the Sanford Stadium has a capacity of 92,746.
CLICK HERE TO GET THE FOX NEWS APP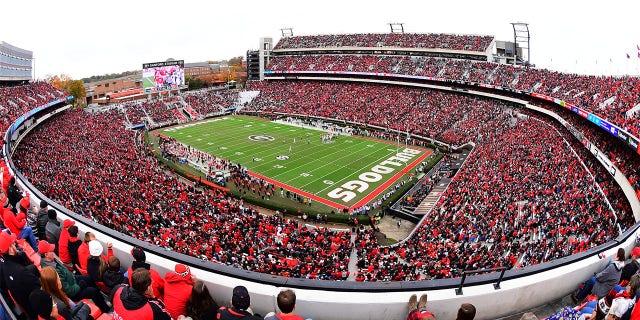 The difference in the two ballparks became a talking point before last year's matchup, when former Tennessee quarterback and current radio host erik ainge he said that playing in Georgia was "overrated."
"Playing between the hedges is overrated," Ainge said in a tweet earlier in the week. "Not as loud and definitely not intimidating. It's nothing like playing in Neyland. Vols will be fine in Athens!"
Georgia will hit the road in 2023 to play Tennessee on November 18.