Two members of the Georgia Bulldogs football program were killed in a car accident early Sunday morning and two others were injured just hours after the team celebrated back-to-back national championships.
The UGA Athletic Association identified the victims of the car crash in Athens, Georgia, as offensive lineman Devin Willock, 20, and Chandler LeCroy, 24, who was a member of the recruiting staff. The organization said two other injured were in stable condition. They were not immediately identified.
CLICK HERE FOR MORE SPORTS COVERAGE ON FOXNEWS.COM
"The entire Georgia family is devastated by the tragic loss of soccer student and athlete Devin Willock and soccer staff member Chandler LeCroy. Two other members of the soccer program were injured in the accident. Both are stable and we will continue to monitor their been with the medical staff," the UGA Athletic Association said in a statement.
"Devin and Chandler were two special people who meant a lot to the University of Georgia, our soccer program and our athletic department. We ask everyone to keep their families in your prayers during this very difficult time."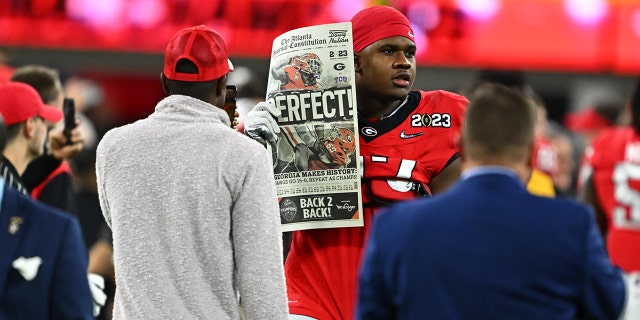 "The UGA Athletic Association will work with our medical team as well as our performance and mental health staff to ensure that we are providing the best possible support to our staff and student-athletes who are processing this pain. We cannot provide more comments this time, but ask everyone to continue to keep those involved in your prayers."
FORMER ALABAMA RANGER AHMAAD GALLOWAY FOUND DEAD AT 42: REPORT
Willock was a passenger in an SUV that crashed in Athens around 2:45 a.m. local time, police said. The vehicle was traveling in the outside lane of the highway when it skidded off the roadway and struck two power poles and several trees, according to authorities.
According to FOX 5 Atlanta, Willock was found dead at the scene. LeCroy, who was the driver, was transported to the hospital where she later died, according to the Atlanta Journal-Constitution.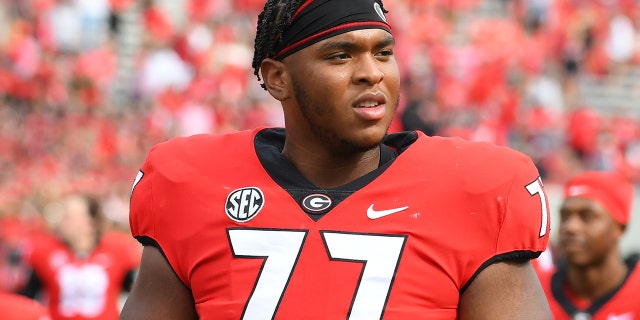 Willock, a redshirt sophomore from New Milford, New Jersey, was a backup offensive lineman for the Bulldogs who played in every regular season game. He also played in the SEC Championship and both College Football Playoff games.
CLICK HERE TO GET THE FOX NEWS APP
Georgia celebrated its most recent national championship on Saturday.