Former MMA fighter Roxanne Modafferi made it clear Sunday that she only wants to get in the ring with female competitors when she responded to Riley Gaines' call to speak out about equality in women's sports.
The former NCAA swimming champion has called on prominent athletes over the past week to "take a stand on this issue because silence is collusion" amid the debate over transgender participation in women's sports.
CLICK HERE FOR MORE SPORTS COVERAGE ON FOXNEWS.COM
Gaines called Serena Williams, Venus Williams, Ronda Rousey, Caitlin Clark, Angel Reese and Allyson Felix on Friday.
Modafferi, who is recognized as a pioneer in the women's division of the sport, responded to Gaines' tweet on Sunday.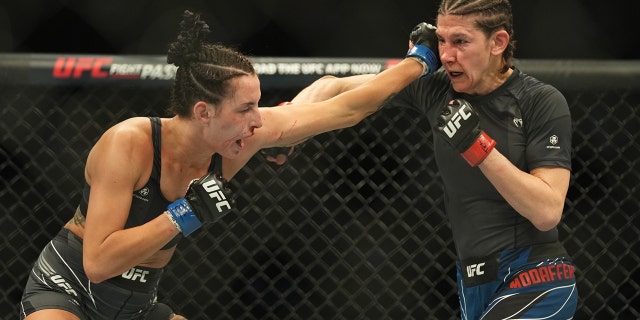 "I'll go! I think consent is needed. I've fought men in Jiujitsu tournaments before and everyone agreed it was an exhibition, not part of the tournament lineup. However, if I entered a national competition, I would prefer face only Xchrom Females to win my gold. I could put on a show but not be forced," she tweeted.
TRANSGENDER MMA ARTIST ACCEPTS FIGHT CHALLENGE FROM FORMER UFC FIGHTER: 'I'M GONNA FUCK YOU'
Modafferi has had a long career in MMA, appearing in Strikeforce, UFC, Invicta FC, and other promotions before retiring in 2022. She now serves as an English teacher.
He was 25-20 during his career. He last fought in 2022 at UFC 271 when he lost to Casey O'Neill via split decision. He has won championships in the International Fighting Championships, Fatal Femmes Fighting, and the International Sports Karate Association.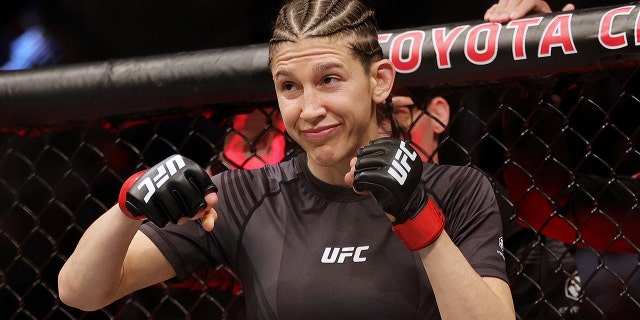 CLICK HERE TO GET THE FOX NEWS APP
In 2020, he had the upset of the year in the UFC against Maycee Barber. He defeated Barber by unanimous decision.