Rex Ryan is a soccer player from a soccer family.
His father, Buddy, was an NFL coach for 35 years. His twin brother, Rob, is currently a senior defensive assistant for the Los Vegas Raiders. Rex, himself, had stints as head coach with the New York Jets and Buffalo Bills.
CLICK HERE FOR MORE SPORTS COVERAGE ON FOXNEWS.COM
The entire Ryan family has become almost notorious for their emotions on the field, but the 2015 and 2016 Bills head coach couldn't help but give a good whoop of happiness when talking about Damar Hamlin.
Ryan, now an ESPN analyst, was on Saturday's edition of "NFL Countdown" as the broadcast team reflected on the good news of Hamlin's improving health.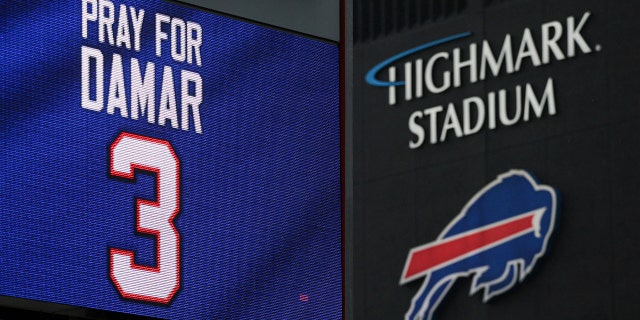 BILLS' DAMAR HAMLIN REMAINS IN CRITICAL CONDITION, CONTINUES TO PROGRESS AFTER CARDIAC ARREST
He maintained his composure for most of the conversation, but at one point, he clearly began to reflect even more deeply. After trying to impersonate his partner Tedy Bruschi next to him, Ryan couldn't help himself anymore.
"When it came out, 'Did we win?', we needed that," Ryan said, noting that Hamlin had asked doctors who won the game, waking up in the hospital. "As fans, we needed him. This guy is a legend. A legend. You talk about a fighter? He's a fucking legend. Thank you. I needed him as a father, as a coach, and as a fan of this game."
Hamlin remains in critical condition, but is now breathing on his own and communicating with others.
"His neurological function is excellent," the Bills said.
CLICK HERE TO GET THE FOX NEWS APP
Hamlin spoke with his Bills teammates Friday morning after his breathing tube was removed overnight.
"I love you guys," Hamlin told his teammates.
Fox News' Joe Morgan contributed to this report.