Arizona Diamondbacks pitcher Merrill Kelly was the subject of a bizarre sequence Monday night as the team won its fourth straight game in a come-from-behind victory over the Oakland Athletics.
Kelly was taken out of the game in the eighth inning after allowing two runners to reach base. As he walked back to the dugout, he started yelling at first base umpire Brock Ballou. The frustrations seemed to boil over and Ballou ejected Kelly from the game already coming out.
CLICK HERE FOR MORE SPORTS COVERAGE ON FOXNEWS.COM
The whole incident gave off "You can't fire me, I quit" vibes. Kelly seemed upset that Ballou didn't give him a strike on a check-swing call minutes earlier. Diamondbacks manager Torey Lovullo was ejected for discussing that call.
"I thought it was a terrible call. I thought it was a very, very obvious swing," Kelly said after the game. "I've seen the video; in my mind, it was a very obvious swing. At the time, that guy has a job to do and that's the only thing you need to pay attention to right there. I lost him and he lost me." a strikeout and probably what led me out of that game."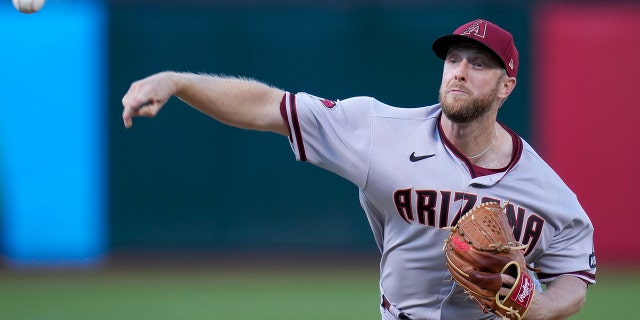 LOS ANGELS' SHOHEI OHTANI REACHES A HISTORIC BREAK LAST ACHIEVED IN 1964
Lovullo said he was not "proud" to lose his cool at the time.
"I kind of lost my composure there, but I'm doing it wrong," Lovullo said. "I want the plays called the right way. I felt very strongly that it was a full swing. He dug me off the bench."
Kelly completed seven full innings of work. He struck out nine batters and allowed just two runs, one earned, on four hits.
CLICK HERE TO GET THE FOX NEWS APP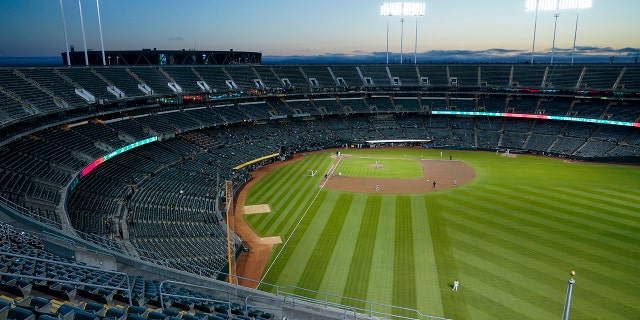 Arizona won the game 5-2. The Diamondbacks are 24-18 on the season. Oakland is 9-34.
Associated Press contributed to this report.