In her first public comments since going into cardiac arrest on "Monday Night Football," Damar Hamlin said the love she has received has been "overwhelming."
"When you put true love out into the world, it comes back to you 3 times over…" the Buffalo Bills safety said in an Instagram post Saturday.
"The love has been overwhelming, but I'm grateful for every person who prayed for me and reached out. We rallied the world behind this. If you know me, you know this only made me stronger. In a long way." Please keep praying for me!"
CLICK HERE FOR MORE SPORTS COVERAGE ON FOXNEWS.COM
Fans have contributed more than $8 million to his charitable toy drive which originally had a goal of $2,500.
Hamlin received CPR for more than nine minutes on the field Monday against the Cincinnati Bengals after knocking down Tee Higgins. Hamlin got to his feet but collapsed shortly thereafter. Medical staff also used a defibrillator. At one point, a ventilator provided 100% oxygen to his body in a hospital.
When Hamlin woke up earlier this week, he asked doctors who had won Monday night's game, which had actually been postponed and then cancelled.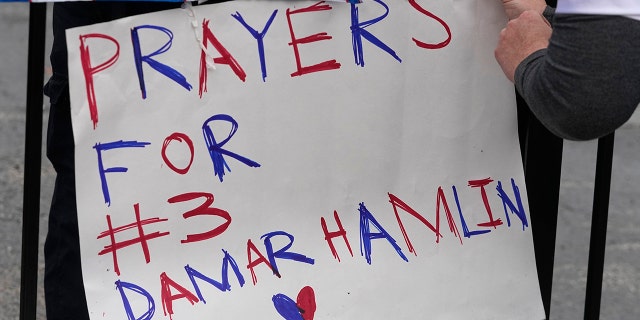 BILLS' DAMAR HAMLIN REMAINS IN CRITICAL CONDITION, CONTINUES TO PROGRESS AFTER CARDIAC ARREST
The Bills released an update on Hamlin's condition Saturday afternoon, saying Hamlin remains in critical condition as he continues to breathe on his own.
"According to doctors at the UC Medical Center, Damar is making continued progress in his recovery, but remains in critical condition," said the Invoices posted on Twitter.
"He continues to breathe on his own and his neurological function is excellent."
The report follow thursday update saying that doctors have seen "remarkable improvement" in Hamlin.
Hamlin spoke with his Bills teammates Friday morning after his breathing tube was removed overnight.
"I love you guys," Hamlin told his teammates.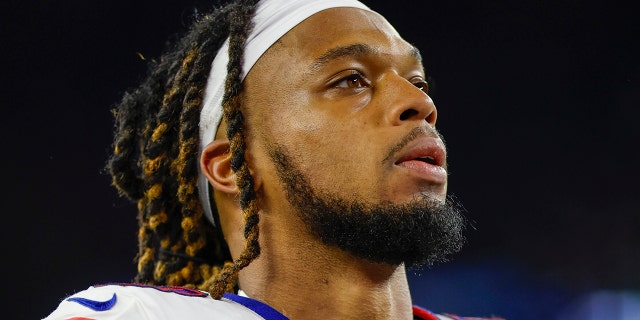 CLICK HERE TO GET THE FOX NEWS APP
The NFL is honoring Hamlin at every Week 18 game this weekend.
Fox News' Joe Morgan contributed to this report.