Brett Maher may have missed four straight extra points in the Dallas Cowboys' biggest game of the season, but at least the 'Boys know who not to sign as their new kicker.
Good Day Fox 4 in Dallas decided to test the probability of losing four consecutive PATs, and apparently it's pretty easy.
Morning news anchor Brandon Todd went to a local high school to give it a try, and failed miserably.
CLICK HERE FOR MORE SPORTS COVERAGE ON FOXNEWS.COM
Todd, using a placeholder, missed all five extra point attempts he took.
To be fair, he only missed one more than Maher, which isn't the worst way of looking at things.
The first four weren't even close. The fifth had the precision, but fell short by a few metres. However, he probably would have been good at the college-level extra point distance.
When asked if Todd had any football experience, he said yes.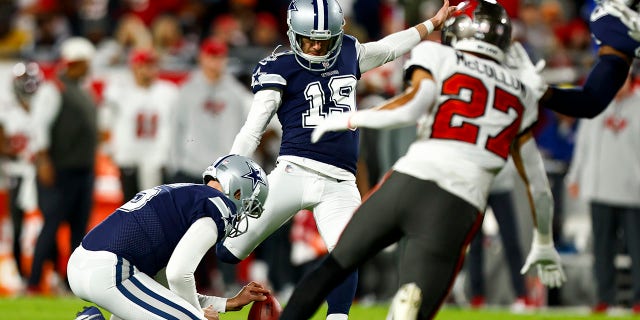 TONY DUNGY TO ATTEND MARCH FOR LIFE, DOUBLED RIGHT EXTREMIST
"In high school, I was the kickoff guy," he joked.
Todd also added that "Jerry Jones hasn't called yet."
However, Dallas signed a practice squad insurance policy on Tristan Vizcaino on Wednesday, despite saying they plan to keep Maher.
Maher became the first player to miss at least three extra points in an NFL playoff game.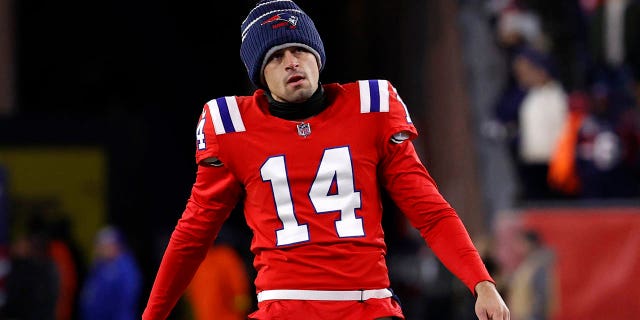 CLICK HERE TO GET THE FOX NEWS APP
The Cowboys visit the San Francisco 49ers in the divisional round on Sunday at 6:30 p.m. ET — it's the second straight year the two have met in the playoffs, with San Francisco taking home last year's matchup with a win. from 23-17.