seven times PGA Tour Winner Billy Horschel he struggled to find the words to describe his first-round performance at the Memorial Tournament on Thursday after shooting a disappointing 84.
Horschel, the defending champion in the Muirfield Village Golf Clubhe stopped by several times during a post-round interview, where he provided a brutally honest assessment of his game of late.
"Yeah, I mean it's difficult at the moment. I'm working very hard, trying to do the right things and the team is doing everything very well. It's just that today sucks," Horschel said after an initial break of about 20 seconds. .
EUROPEAN COURSE WON'T HOST OPEN CHAMPIONSHIP WHILE AFFILIATED WITH DONALD TRUMP: REPORT
"As much as I would love to throw in the towel and not go out tomorrow, that's not in me. I'm just not one of those players, there are a lot of those guys here on Tour who would give an excuse for being injured or anything, but I I'll present, I'll go out and give it my all like I always do and I'll try to find something and I'll try to play well and keep going."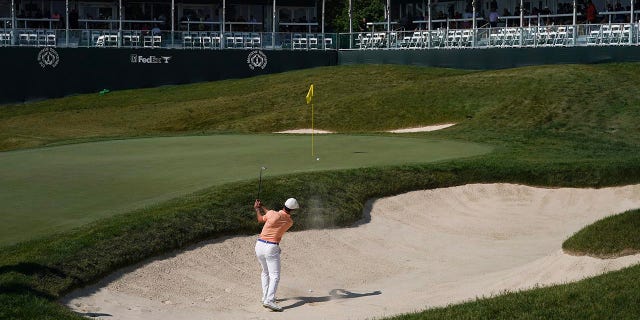 "It's a day and I've had a lot of these days this year, not too bad, but it's just a day," an excited Horschel continued.
CLICK HERE FOR MORE SPORTS COVERAGE ON FOXNEWS.COM
"My confidence is the lowest in my entire career. I think never in my entire golf career."
Horschel bogeyed holes 2-4 and three more times on the back nine. He had three double bogeys, including back-to-back bogeys on the ninth and 10th holes, to finish the day 118th out of 119 golfers.
According to The Columbus Dispatch, Horschel's 12-over-par score set a tournament record for the highest first round by any defending champion.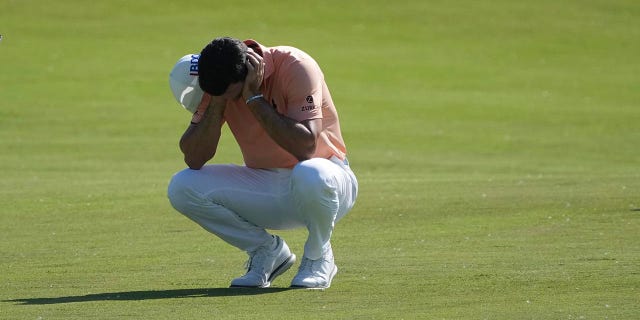 CLICK HERE TO GET THE FOX NEWS APP
"Hopefully everything will be resolved soon," he said optimistically on Thursday.
Horschel finished the second round on Friday at par 72.