Buffalo Bills safety Damar Hamlin was released from a Cincinnati hospital about a week after going into cardiac arrest on the field during a game against the Cincinnati Bengals.
Doctors at the University of Cincinnati Medical Center revealed Monday that Hamlin has been released from the hospital and transferred to a Buffalo hospital, where he will continue to improve his health after last week's terrifying collapse on the field.
CLICK HERE FOR MORE SPORTS COVERAGE ON FOXNEWS.COM
The sports world was jubilant on social media.
Hamlin spent about a week in the hospital after suffering a medical emergency in the first quarter of the Bills' game against the Bengals at Paycor Stadium.
PATRIOTS' BILL BELICHICK WON'T COMMIT TO MAC JONES LIKE APRIL NEXT YEAR
He would wake up days later and feel well enough to watch Buffalo play the New England Patriots over the weekend. Kick returner Nyheim Hines scored a touchdown on the ensuing kickoff, and Hamlin's reaction apparently set off alarm bells at the hospital.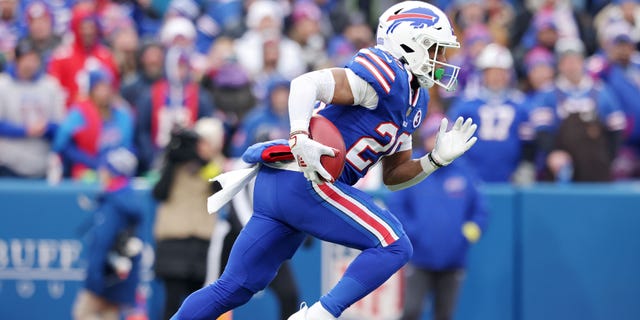 "We have permission from him and his family to let them know that he watched the game on Sunday. He was beyond excited," the doctors said. "When the kick-off was run, it set off all the alarms in the UCI."
Hamlin tweeted a photo from his hospital bed with his family as they watched the game and watched the entire league pay tribute to him. Buffalo defeated New England 35-23.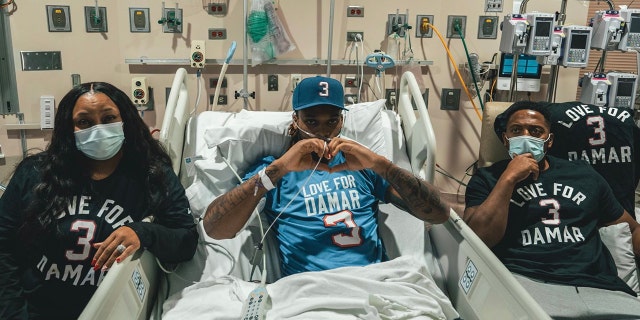 CLICK HERE TO GET THE FOX NEWS APP
Buffalo now has a home date against the Miami Dolphins on Sunday in the wild card playoffs.