Tickets for a possible AFC championship game between the Buffalo Bills and the Kansas City Chiefs have already gone on sale.
Cincinnati Bengals star running back Joe Mixon had some choice words for the NFL, warning before Sunday's divisional round game not to write off the Bengals.
The league told teams to start selling tickets Wednesday for a possible rematch of the 2021 AFC Championship Game, to be played at Mercedes-Benz Stadium in Atlanta on Jan. 29 if invoices and the bosses advance.
the flares they previously voiced their opinion opposing the NFL's decision to alter the playoffs as a result of their Week 17 matchup against the Bills being declared a "no contest." Having finally gained home field advantage and the game against the Baltimore Ravens, Cincinnati will face Buffalo again this weekend.
BILLS' JOSH ALLEN SAYS TOM BRADY'S PRESS CONFERENCE WAS 'A LITTLE SENTIMENTAL FOR MY TASTES'
News of the ticket sales hit the Bengals' locker room on Wednesday, and Mixon didn't hesitate to share his thoughts on the matter.
"I mean, to be honest, it's disrespectful," he said when asked if the reports motivated the team. "But we're not worried about that s—. Like I said, we have a game to play on Sunday, right? So you can't rule us out.
CLICK HERE FOR MORE SPORTS COVERAGE ON FOXNEWS.COM
"We've got a game to play on Sunday. Like I said, those other things, that don't mean shit. We'll go out on Sunday and do what we have to do." to come back with the 'W', and then we'll see what they're talking about."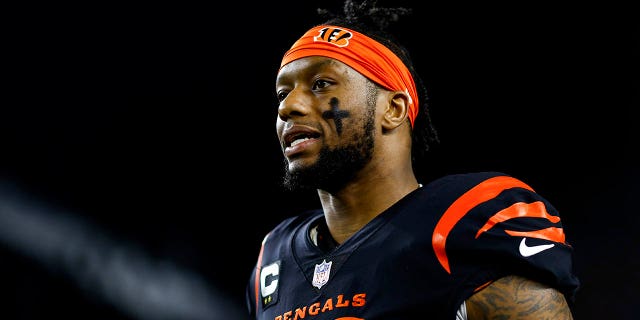 Despite battling various injuries, the Bengals look to defend their AFC Championship title, but they will have to get past the Bills at home. The Chiefs will take on the red-hot Jacksonville Jaguars in hopes of reaching their fifth straight AFC title game.
CLICK HERE TO GET THE FOX NEWS APP
Season ticket holders for the Chiefs and Bills were able to purchase tickets Wednesday for a Chiefs-Bills rematch, while other fans can sign up for another presale on Friday.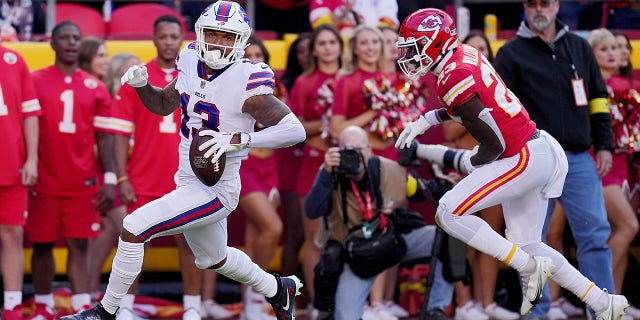 Buyers will get full refunds if the Jaguars or Bengals win.
Associated Press contributed to this report.