Minnesota Vikings quarterback Kirk Cousins ​​is gearing up for a playoff matchup with the New York Giants on Sunday, but it seems he already has an idea of ​​what he wants to do when he retires from football.
Cousins ​​said that once he stops growing as an NFL player, he could see himself moving away from the game.
"I think every time you go out and play, you learn and you improve, you build yourself as a player… I think the continuous improvement has happened. The day I don't think that's going to happen again is when you probably walk away," Cousins ​​told via St. Paul Pioneer Press.
CLICK HERE FOR MORE SPORTS COVERAGE ON FOXNEWS.COM
Cousins ​​led the Vikings to a 13-4 record this season, even though he didn't have his best static season. The Vikings were able to win a record number of one-touchdown games and clinched the No. 3 seed for the postseason.
VIKINGS' HARRISON PHILLIPS BUYS FOOD FOR DAMAR HAMLIN'S FAMILY, THOSE WHO CARE FOR HIM
The 34-year-old quarterback threw 29 touchdowns and 14 interceptions in the 2022 season, racking up more than 4,500 passing yards. He was also named to his fourth Pro Bowl this year.
The veteran quarterback seemed to draw on his experience and leadership skills as he helped lead the team to several close victories throughout the regular season.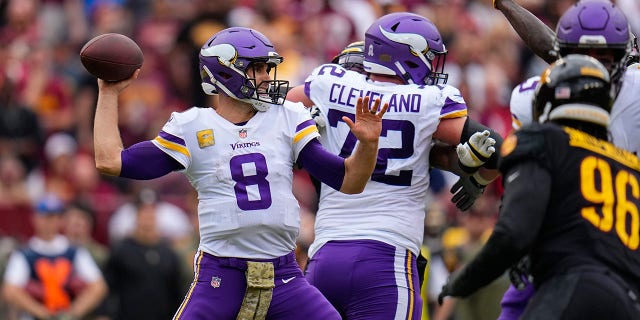 But Cousins ​​doesn't seem to want to call it quits anytime soon.
"I think the more you play, the more you improve, and that can't hurt," Cousins ​​said.
Cousins ​​has thrown more passes per game than ever (37.9) in his seven seasons as a full-time starter. Cousins ​​and the Vikings are favorites in this weekend's playoff game against the New York Giants. But Minnesota's veteran quarterback will likely need to put in a solid performance to lead the team to victory.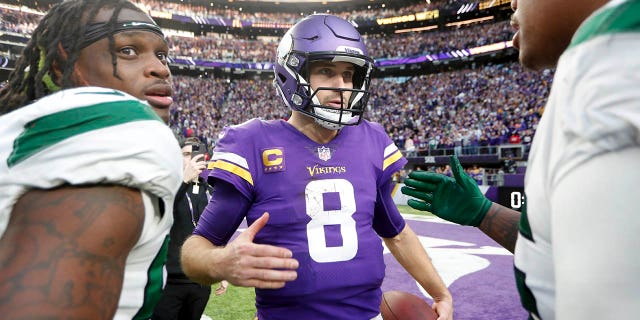 The Vikings have won three of their last four regular season games. The team has already exceeded many of the expectations going into the season under first-year head coach Kevin O'Connell.
CLICK HERE TO GET THE FOX NEWS APP
The Vikings-Giants wild card playoff game begins Sunday at 4:30 p.m. ET on FOX.